Fire Shifts is a simple app that shows your current schedule as color coordinated Android app. It is intended to be as simple as possible.
Fire Shifts Calendar Setup
View this Tutorial to learn how you can customize your Calendar using our Fire Shifts-Free or Fire Shifts-Pro Applications.
Version 1.3.x and up have new options!  Pro version syncs with your calendar. When it starts up, it looks at your calendar for the year.
Fire Shifts-Pro to Google Calendar Sync Setup
View this Tutorial to learn how you can sync your Google Calendar to your Fire Shifts-Pro Calendar.
If a day has these keywords – symbols:
Trade Off – To
Trade Work – Tw
Training – T
Payday – $
Vacation – V
Holiday – *
Appointment (or appt or appoint) – a
Overtime – ot
On Call (or oncall) – oC
Kelly Day – +
Event – eV
Debit Day – dd
So, for example, I add in my Android calendar on July 4th:  Holiday – Independence Day!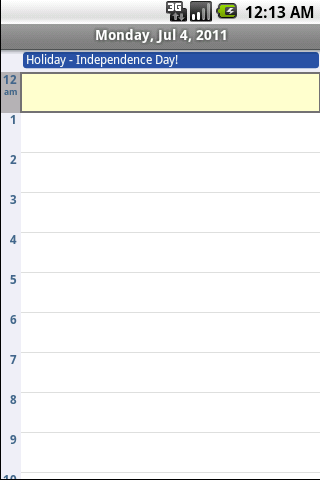 Fire Shifts will show a * on that day: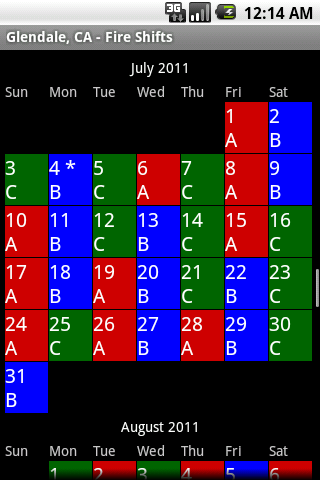 This works for anything on your calendar. Just put those keywords in your titles and Fire Shifts will place a marker on your Fire Shift calendar.
Fire Shifts updates when you change your rotation of your screen.  If you don't see your calendar updating, flip it to the side, then back upright.
Add the Fire Shifts US Holidays Calendar to Fire Shifts-Pro:
1. Sign into your Google account.
2. Go to your Google Calendar Page.
3. On the bottom left, click on the small tab beside "Other Calendars."
4. Select "Add by URL."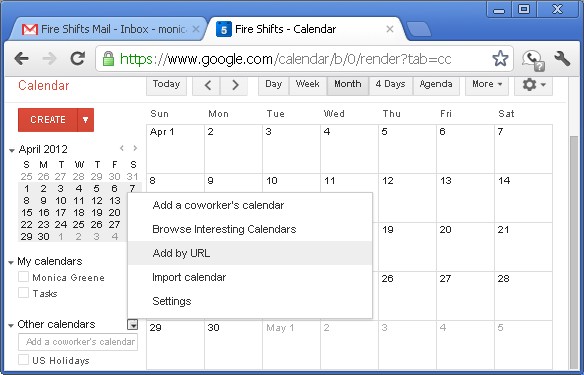 5. Right click and copy this URL.
6. On your Android device, check that the "Fire Shifts US Holiday" calendar is synced and visible.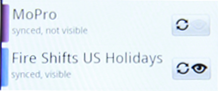 7. Open Fire Shifts-Pro, and "Update Calendar."
8. You should see the corresponding holidays from the Google Calendar marked on your Fire Shifts-Pro app by the "*" symbol.